Soap fans will have no problem spotting one of TV's most recognizable characters when McGinley Coach Travel were joined by Coronation Street star, Mikey North recently.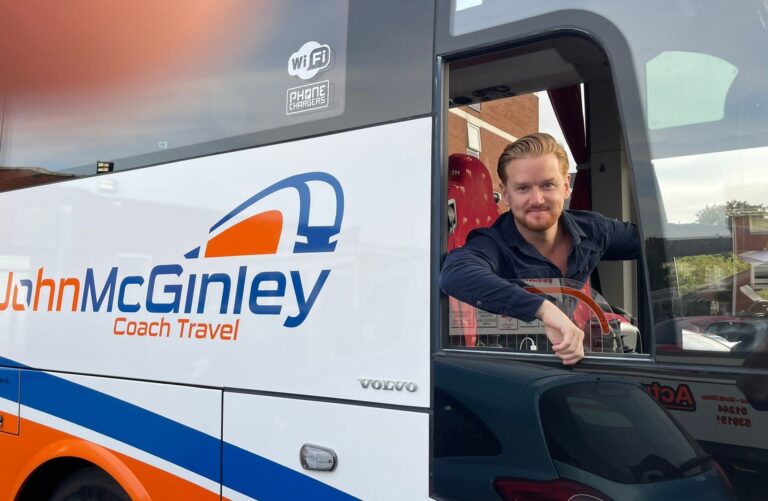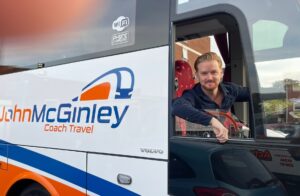 Mikey is best known for his role as street bad boy, Gary Windass, in the ever popular ITV soap opera Coronation Street.
He has been in the role since 2008 but had no problem jumping behind the wheel of one of our executive coaches recently and he is welcome on the McGinley Coach Travel team anytime!
It was great to welcome Mikey on board and he is one of many famous faces we have carried as passengers over the years on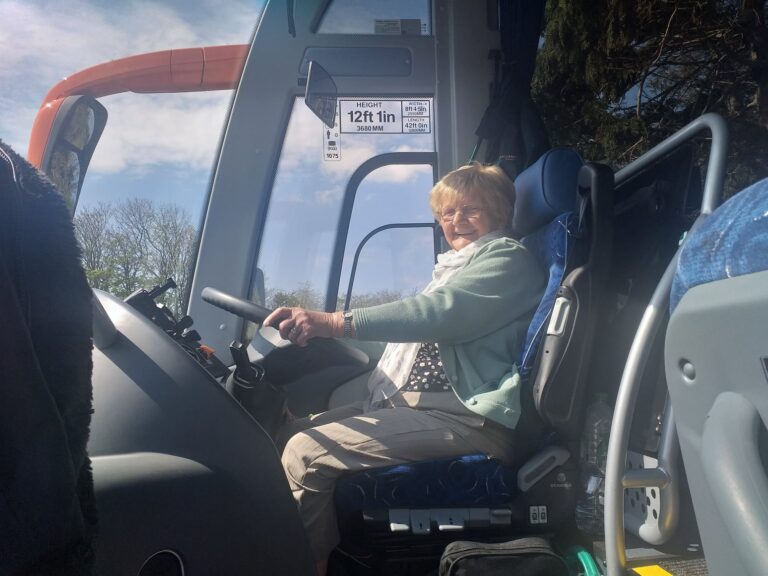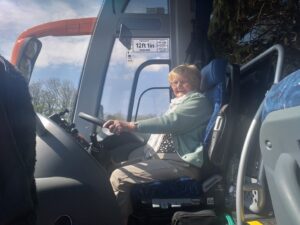 private hire journeys, as well as our daily services from Donegal to Dublin, via Dublin Airport.
We also run weekly return services from Donegal to Glasgow and have a full range of vehicles for private hire in our fleet to cater for groups of all sizes.
Of course it's great to welcome famous faces on board, but the stars of the show for each and every McGinley Coach Travel trip are the passengers themselves and we look forward to welcoming you on board in the future!
Among the well-known guests include PGA and Open Winner Shane Lowry's grandmother Emily Scanlon. Emily from Offaly became a star in her own right when she took to the airwaves after Shane's epic victory in The Open in Portrush in 2019 and won our hearts with her warm character and quick wit.
Keeping with Sport we were proud to welcome TV sport presenter Tommy Martin onboard recently as well as Ryder Cup star Paul McGinley.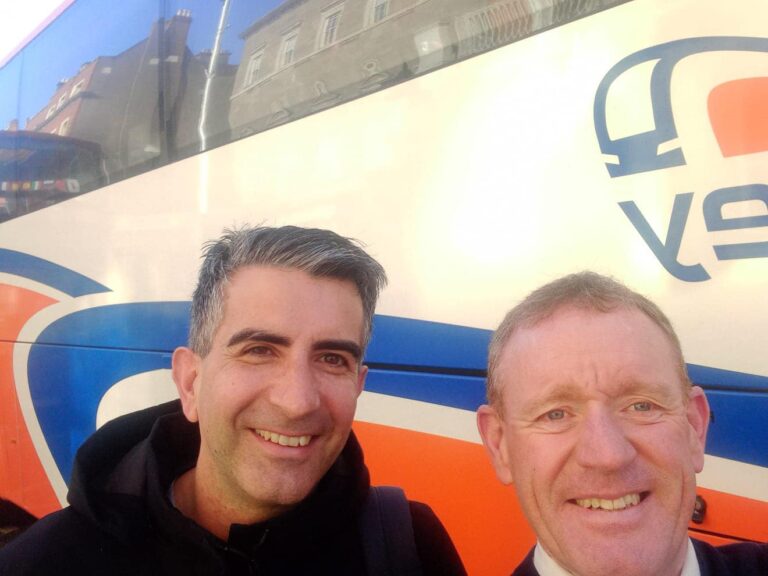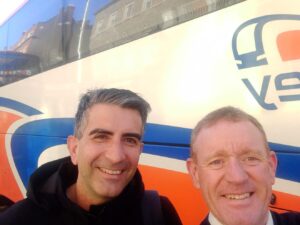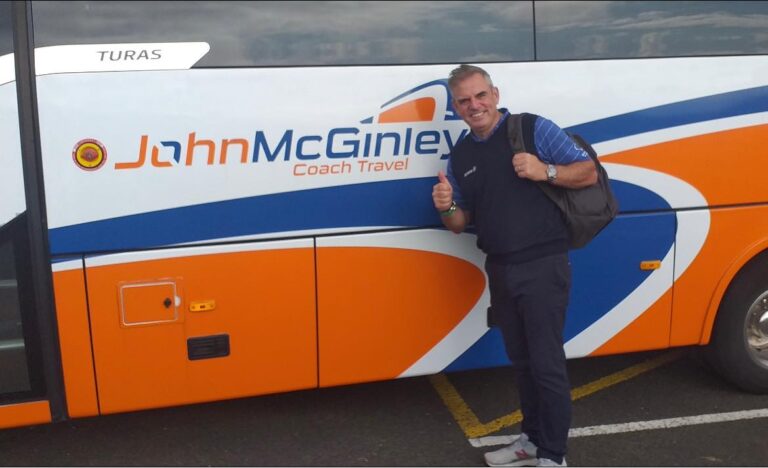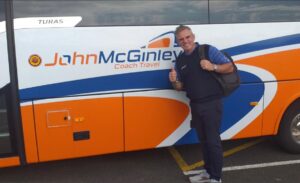 A number of years ago we also had the pleasure of transporting French Rugby legend, Sebastien Chabal, when he visited the country.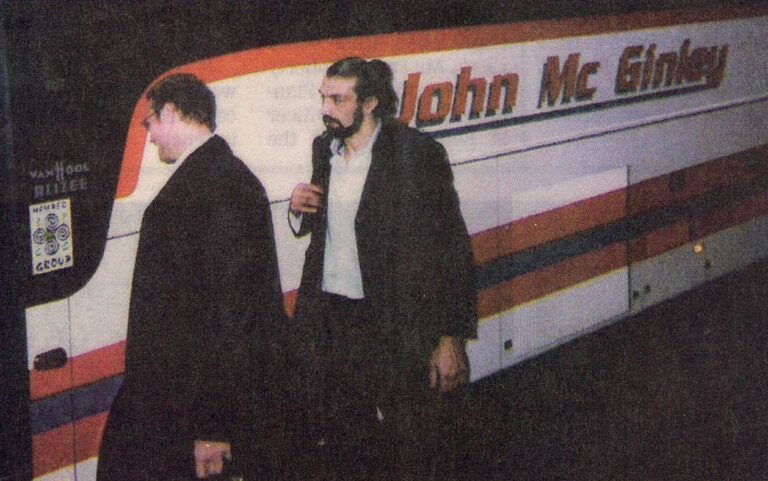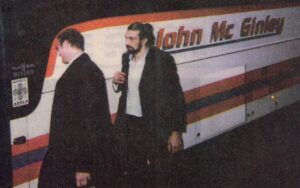 Lets not forget our very own Daniel O'Donnell who has been onboard many times and is a tremendous ambassador for Donegal all over the world!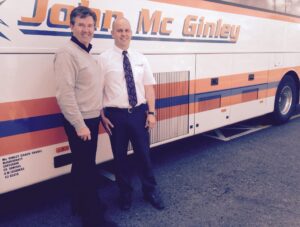 To keep up to date on all our news follow us on Facebook.
Happy travels!