John McGinley Coach Travel have just placed a major order for 10 new state-of-the-art coaches to add to their fleet.
Not only will they bring the best in travel comfort and safety to our valued passengers, but are much more environmentally friendly, cutting emissions by an impressive 9%!
This new deal, worth over €4 million, will see the family-run company add ten new custom built Volvo coaches to their fleet in the Spring.
It is one of the largest individual custom orders Volvo will undertake this year, and is seen as a major commitment by the Donegal firm to improving the standards of independent local and national transport services.
The new additions will also help McGinley's expand their daily services to and from Dublin next year. They will also play a role in their regular Donegal to Glasgow Service (any links for this ?) as well as their highly popular tours and 'no-fly' cruise holidays.
Managing Director, James McGinley, said it is a signal of their commitment to offering top quality travel for all their passengers, while still being environmentally responsible as they look to the future.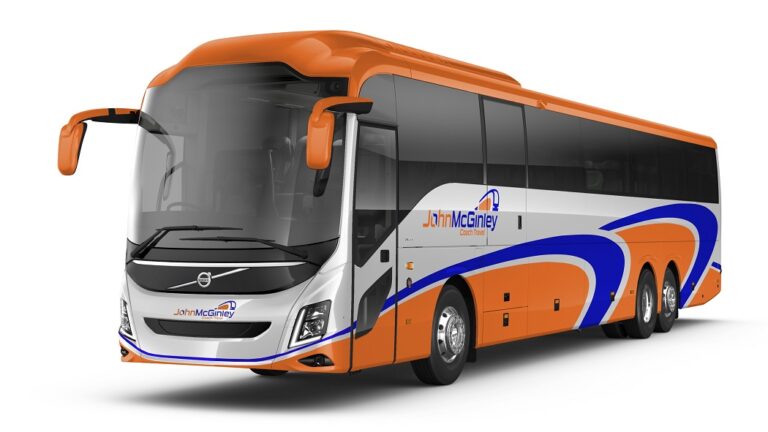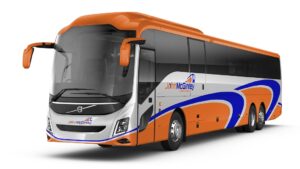 He stated: "We are delighted to have signed this deal with Volvo and add such top quality coaches to our fleet. Our investment will also help reduce emissions that will help contribute to cleaner air for all our communities, as well as an improved journey experience to our growing number of customers."
Speaking from their company headquarters, based on the scenic Wild Atlantic Way, he said the deal shows their ongoing commitment to offering the very best in travel luxury and service.
"Donegal might be the forgotten county in some aspects but we want to make sure it's not when it comes to the best in public transport. We regularly invest in new technology and want to ensure we play our role in road safety and helping protect our environment," he added.
The 10 new additions will be maintained to the highest standards by the team at McGinley headquarters. See them at work here.
The news was also welcomed by the team at Volvo who said they are delighted to be partnering with the Donegal company once again.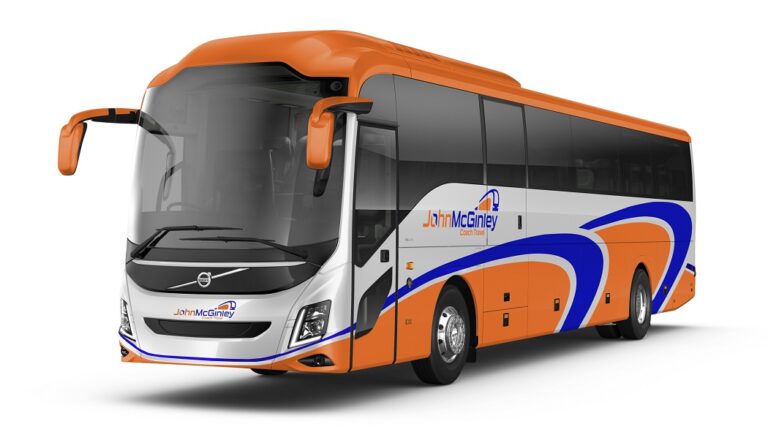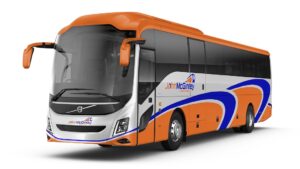 Built on Volvo's new B13R chassis to add fuel savings of up to 9 per cent, the order comprises seven 13.1m 4×2 and three 14m 6×2 models, with 55 and 61 passenger seats respectively. The 9700s are powered by the fuel-efficient Euro-6 D13K engine, producing up to 500 hp and a peak torque of 1,585 Nm, reducing running costs and CO2 emissions. The 12-speed I-Shift automated transmission combines smooth and precise gearshifts with high average speeds and outstanding drivability.
The family run enterprise was founded in 1968. It now provides travel for corporate, holiday and tour groups of all sizes, as well as daily coach services between Co. Donegal and Dublin City and Airport
Don't forget that you can always book a ticket for your next journey online and we look forward to welcoming you onboard.
Happy travels!